We Are a Digital Imaging Practice: Proud Owners of an iTero® Element™ Intraoral Scanner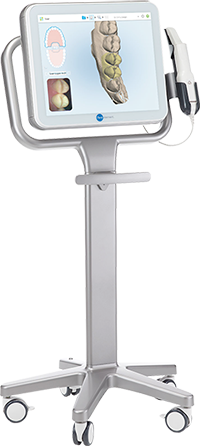 iTero Element is a digital scanner used to capture 3D images of the teeth for analysis and fabrication of orthodontic appliances, such as Invisalign®.
The iTero Element uses proprietary technology to take millions of still photos and stitch them into a 3D rendering of the teeth and gums. These digital impressions are extremely accurate, down to three microns. But accuracy is not even its biggest perk; the comfort and ease with which we are able to obtain a digital impression with the iTero Element is unmatched with conventional impressions.
We use the iTero Element scanner to gather initial information to plan our orthodontic treatment, as well as:
Allowing for the patient to visualize their dentition
Using the 3D rendering as an educational tool for the patient
Explaining the proposed treatment plan
Showing a 3D rendering of the predicted results to ensure the patient fully understands the goals and results of the treatment prior to starting their orthodontic treatment in our office.
We strongly believe that the iTero Element provides superior outcomes and patient experience in our Morristown orthodontic office, which is why we've offered it since the very first day we opened our doors!